A strong national presence
DGH has a solid establishment throughout the Spanish territory as a result of work, commitment and the constant desire for innovation. Our headquarters are located in Valladolid. We also have four territorial offices located in Valladolid, Pontevedra, Madrid and Barcelona, in addition to the Ibermaq headquarters, our engineering center, also located in the province of Valladolid.
We provide services to a multitude of companies in all industrial sectors through our 39 work centres distributed throughout Spain, where our more than 500 staff carry out their work. All this has made us a benchmark in the industrial development and maintenance sector, both nationally and internationally.
This wide and well-distributed network of work centres means that we can offer quick and effective responses to any kind of circumstance that may arise during our clients' production processes, while at the same time providing us with the necessary flexibility to take on current and future challenges with guarantees.
Our extensive international experience is our endorsement
DGH is always there for you, wherever you are in the world and whatever your industrial needs are.
DGH has its roots in Castilla y León, in the province of Valladolid, and projects itself to the world as a global company. Having a solid implementation throughout the national territory, and after establishing collaboration agreements with large international corporations from the most diverse industrial sectors, DGH has embarked on a firm path as a reliable, robust, agile and international company.
DGH's flexibility and capacity to adapt to the most diverse industrial settings has made us a company in constant expansion, as more and more companies in the most diverse industrial sectors require our customised solutions.
Over the years, we have laid the foundations to bring about a change of mindset in the field of industrial production process automation, creating confidence in the safety and efficiency of our innovative technological solutions.
We provide effective solutions to a large number of leading companies in sectors as diverse as automotive, aeronautics, energy, rail transport, logistics, food and mining, located in the United Kingdom, Poland, Portugal, France, Germany, Morocco, South Africa, Mexico and Brazil.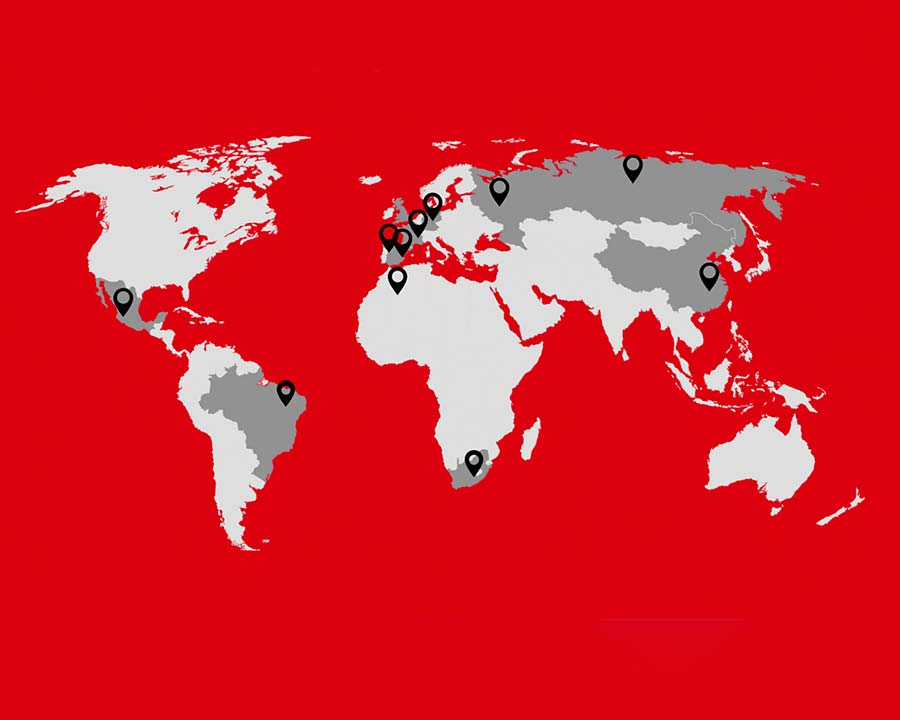 READY TO LISTEN TO YOU
Whether you are starting a new project or looking to increase your performance, you will find the right answer at DGH. Let's talk?