DGH is today's industrial solution
DGH is a Spanish company with a nationwide presence and extensive international reach, specialising in the automation and integral maintenance of production processes in all industrial sectors.
We broaden the concept of "turnkey project" thanks to our methodology of approaching industrial problems from all possible angles. Our capacity for adaptation, stemming from our in-depth knowledge of manufacturing processes, makes us the most reliable and decisive technological partner for any company in the industrial sector.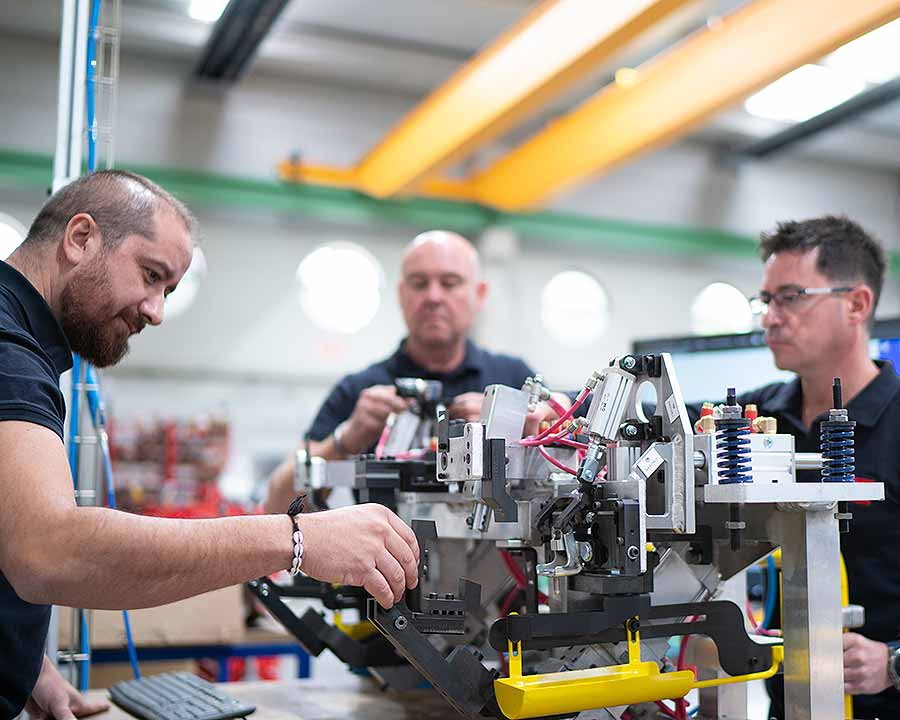 To boost our customers' competitiveness.
Our commitment is to provide our clients with access to the most innovative technology applied to their production processes and offer them integral and personalised solutions based on their requirements.
To be a benchmark in adapting technology to production processes.
We conduct relentless and constant research work focused on keeping abreast of the latest developments in the industrial engineering sector, robotics and industrial automation processes.
Our values drive us to keep moving in the right direction every day.
Commitment, innovation, autonomy, responsibility, talent, determination, honesty and service.
Smart industrial solutions for a better life
Our wholehearted and unwavering commitment to industrial process sustainability has driven us to aim for a circular economy in the use of waste, focusing on waste-free production.
Get to know our areas of work
Our ability to find the best solution to any problem in industrial engineering sets us apart.
READY TO LISTEN TO YOU
Whether you are starting a new project or looking to increase your performance, you will find the right answer at DGH. Let's talk?