Your strategic partner in industrial process automation
We speak your language, we make your problems our own and we give you the best solution. We take part in your day-to-day work thanks to our technicians' integration into our customers' production lines. We literally work side by side with you to ensure the highest profitability for your company.
Furthermore, DGH maintains an unwavering and heartfelt commitment to the sustainability in all our production processes and all our services are focused on the circular economy and the use of Resources, meaning not generating any type of waste.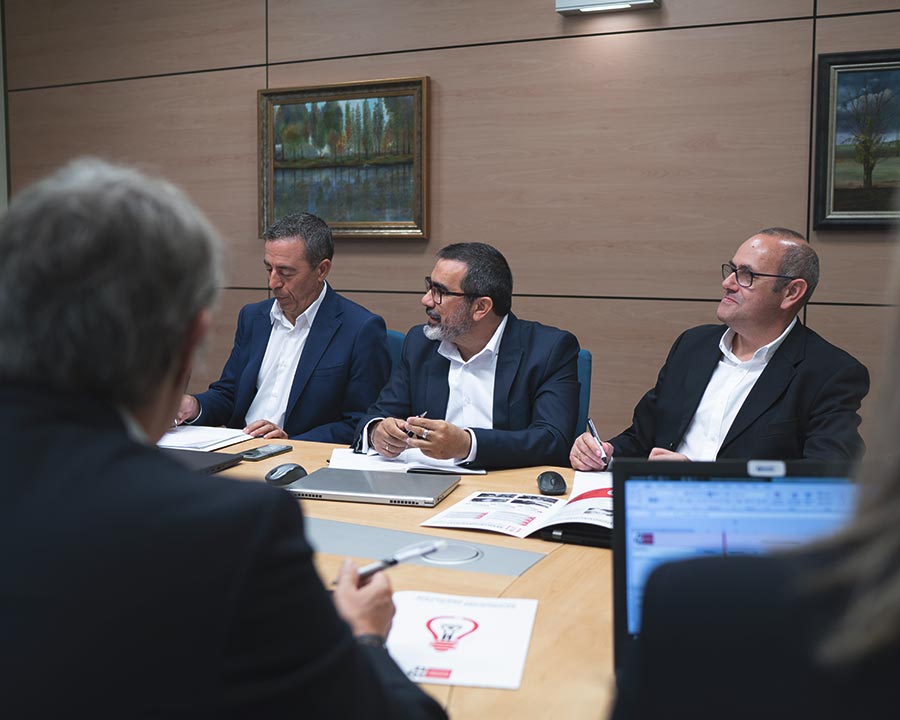 Trust is about profitability and dgh will make your business more profitable
Integrated management system
Our Integrated Management System is organised into three main areas of work. DGH's corporate responsibility is performed according to the protocols established on the basis of a strict integrated management system policy, through the aforementioned three areas: quality, environment and information security.
All DGH processes are subject to strict quality controls, starting from the initial contact with the client, the proposal preparation, to the final implementation in the factory and the ongoing management and maintenance follow-up.
As a company and as responsible citizens, we are committed to improving our environment and achieving processes that minimise the environmental footprint of all our processes.
Protocols adapted to current Data Protection regulations have been established to ensure the confidentiality of all our communications, both internal and external. We also have various mechanisms in place to defend against information security incidents.
Quality is synonymous with safety, efficiency, transparency and environmental sustainability for DGH. Achieving business prestige and gaining the trust of customers requires continuous effort and an uncompromising ethical and professional commitment.
DGH's corporate responsibility towards its clients and collaborating entities, in addition to its conscientious respect for current legislation, is materialised through protocols established on the basis of a strict policy of integrated management system, quality, environment and information security.
Quality certification is an essential prerequisite for achieving the standards we demand at DGH. All our processes are subject to strict quality controls: design, manufacture, manufacturing management, installation and commissioning of electromechanical equipment and systems for industrial process automation, and maintenance of electromechanical installations, systems and equipment.
DGH is 9001, 14001, 27001 and TISAX certified
READY TO LISTEN TO YOU
Whether you are starting a new project or looking to increase your performance, you will find the right answer at DGH. Let's talk?